RALPH'S CIDER & PERRY
PRIMARY PRODUCERS OF
TRADITIONAL FARMHOUSE CIDER & PERRY
MADE IN RADNORSHIRE
EST. 1976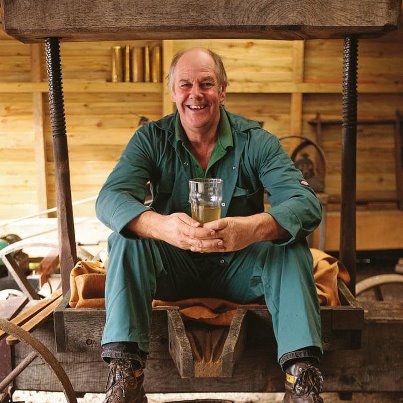 ---
At Ralph's Cider & Perry we pride ourselves on being PRIMARY PRODUCERS of Traditional
CIDER & PERRY.
---
We are traditional in our methods of production, all of our
juice is pressed through a cloth or hair, with either one of our
many Victorian oak beam screw presses,
or one of our vintage hydraulic presses.
Our Cider & Perry rely on their natural yeasts & tannins to
ferment. It is with our wealth of knowledge & experience
that we can offer a range of products to suit many tastes.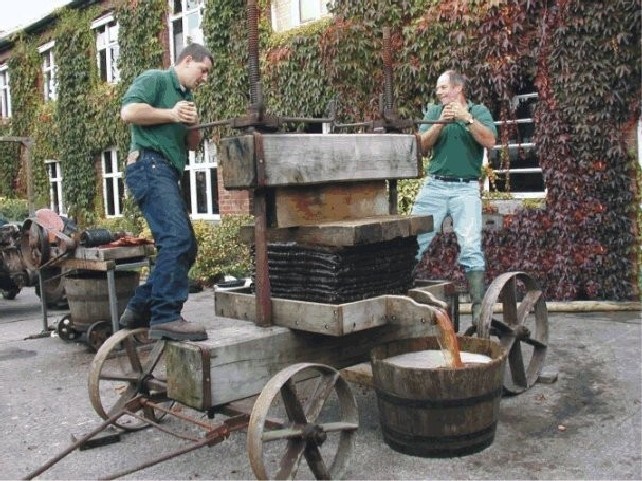 RALPH AND HIS SON JAMES USING A TRADITIONAL OAK BEAMED SCREW PRESS.
Farmhouse Cider & Perry produced on the farm,
we grow our own fruit, we mill & press all of our own juice,
we ferment, mature and bottle all of our products on the farm.
By law we are required to label our products with - may contain traces of sulphites - this is because sulphites may be used within our cleaning or sterilizing process.
---
All content © www.ralphscider.co.uk 2018
All rights reserved.
---