RALPH'S CIDER & PERRY
Stone Cider Mill
After many years searching for a horse driven stone mill, we set out to view one on a farm near Abergavenny.
Having successfully negotiated a price and conducted a couple of visits to look at the dismantling and moving of the mill, a day was set for the removal to Old Badland.
Spring 2006
Removal of mill
©Ralph's Cider 2011
---
REMOVAL OF CIDER PRESS
---
Summer 2006
Relocation of Stone Mill
---
Autumn 2006
The Reassembly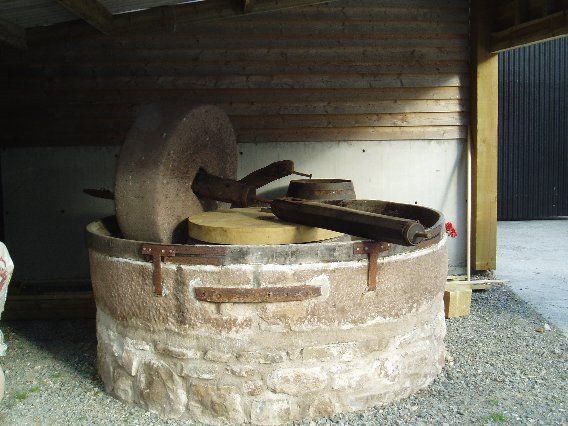 The Stone Mill has now been covered and assembly has started.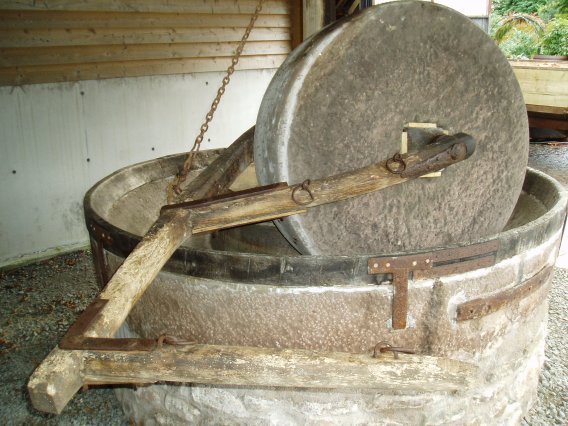 Stone Mill complete and in full working order ready for use.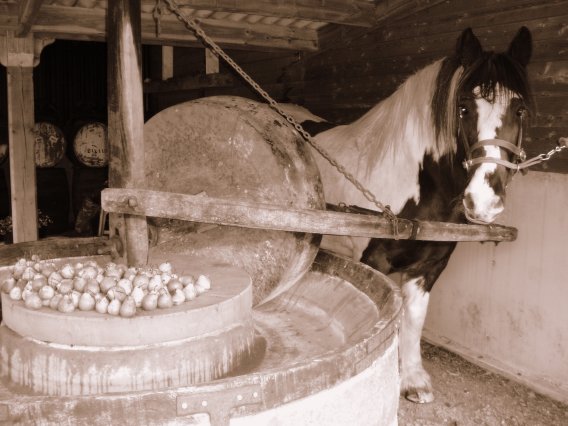 The final test.
---
All content © www.ralphscider.co.uk 2018
All rights reserved.
---