RALPH'S CIDER & PERRY
WANTED
ALL TYPES OF CIDER MAKING EQUIPMENT, MILLS, SCRATTERS, PRESSES ETC.
WE WOULD LIKE TO INCREASE THE SIZE OF OUR WORKING COLLECTION AND
PRESERVE THE ART OF TRADITIONAL CIDER & PERRY MAKING.
THIS EQUIPMENT MUST BE PRESERVED AS IT IS OFTEN
SCRAPPED AND LOST FOREVER.
IF YOU HAVE, OR KNOW OF ANYONE WHO HAS EQUIPMENT AVAILABLE.
PLEASE CONTACT US.
THE SORT OF EQUIPMENT WE ARE LOOKING FOR ARE SETS (PAIRS) OF SCREWS FOR TRADITIONAL OAK BEAM CIDER PRESSES.
WE ARE ALSO VERY INTERESTED IN IN FINDING DIFFERENT TYPES OF HYDRAULIC CIDER PRESSES IN WORKING ORDER ESPECIALLY SAMBRON PRESSES.
WHAT WE WOULD LIKE TO ADD TO OUR COLLECTION MOST OF ALL ARE OLD SCRATTERS OR MILLS, ANY SORT OF BLADE MILL OR CENTRIFUGAL MILL. THE PROBLEM WITH THESE ITEMS IS THAT THEY WEIGH VERY HEAVY AND ARE MOSTLY SCRAPPED.
ALSO WE ARE VERY KEEN IN FINDING ANY OTHER ITEMS TO DO WITH CIDER & PERRY MAKING SUCH AS ANY SORT OF ORCHARD EQUIPMENT, HAIRS & CLOTH'S, SLAT'S OR RACK'S, THE LIST IS ENDLESS, BASICALLY IF YOU HAVE OR KNOW OF ANY CIDER MEMORABILIA
PLEASE GET IN TOUCH.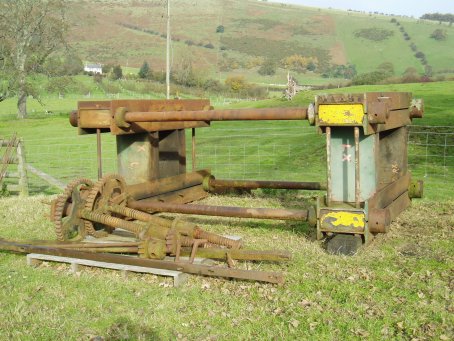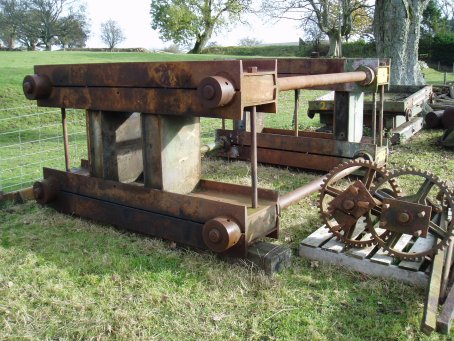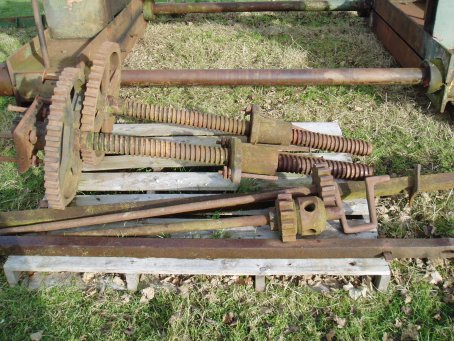 DO YOU HAVE ANYTHING LIKE THIS OR OLDER?
---
All content © www.ralphscider.co.uk 2018
All rights reserved.
---